Mark Roberts   – Director – Registered Professional Surveyor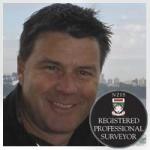 Mark's main role is as Managing Director of the firm.  Mark oversees all the large scale development survey work and multi-level unit title apartment complexes in Wellington.  He also supervises all other field work operations and the general running of the firm.  He has over 30 years land surveying experience.  Mark graduated from Otago University with a Bachelor in Surveying in 1985 and is a member of the NZIS and a Registered Surveyor since 1987.
 
Mark is a past Chairman of the Management Committee of Consulting Surveyors of New Zealand.  CSNZ is a division of NZIS that represents the business owners and managers of the survey firms throughout NZ.
Phone: 04 5699217 email : mroberts@wrsurvey.co.nz
Peter Drown – Director – Licensed Cadastral Surveyor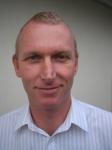 Peter joined Wigley & Roberts in 2005.  He continues to have an active role in the company's field operations including all multi-level unit title developments in Wellington and the wider area, urban and rural subdivisions, and carries out the engineering design for all our large scale townhouse developments.  He has been in the surveying profession for over 25 years and is a Director of Wigley & Roberts.
Phone: 04 5699217 email: pdrown@wrsurvey.co.nz

Graham Wigley – Consultant  – Registered Professional Surveyor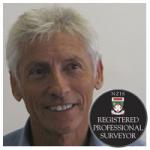 Graham has over thirty years experience in running the practice of Wigley & Roberts Limited. He now acts as a consultant to the firm on a regular basis.
He has developed sound negotiating skills which have led to an excellent rapport with Councils and clients.
Graham also specializes in Resource Consent applications, project management, subdivision drainage and roading engineering design.
He graduated with a B Sc Survey and has been a member of the New Zealand Institute of Surveyors, since 1971. Graham held various offices with NZIS and is currently on the Disputes Committee and is the Surveyors Representative on the Land Professionals Mutual Society. He has recently been elected to the Council of the New Zealand Institute of Surveyors.
Mark Lester – Senior Survey Technician
Mark joined Wigley & Roberts in 2003 after fourteen years surveying with Land Information New Zealand. He is now an integral part of the team and has an ability to handle any survey. AutoCAD draughting, eSurvey production and survey calculations are his speciality. He has recently taken over most of the complex building setout work for our main clients.
Phone:  04 5699217 email :  mlester@wrsurvey.co.nz
Robyn Jones
Robyn provides all our Autocad and eSurvey draughting services and always ensures a high standard of presentation.
She has recently organised services markout and recording for a major infrastructure project in Wellington.
Leigh Sellwood – Field Assistant – Technician.
Leigh is an experienced Survey field assistant/technician often handling the instrument work.
Gail Walker
Gail is the Office administrator handling all word processing, cashbook and general administration services.
Office Phones:
04-569-9217
04-939-0229